Peder Balke goes to New York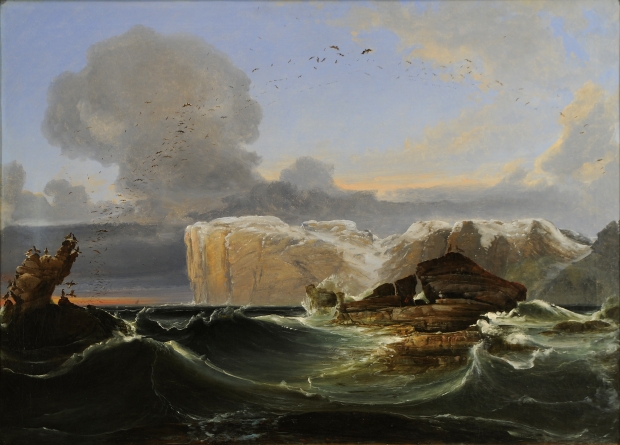 Nordnorsk Kunstmuseum is very proud and happy that Peder Balke now is presented at The Metropolitan Museum of Art i New York. Peder Balke Painter of Northern Light is a direct consequence of Nordnorsk Kunstmuseum's Balke exhibition at The National Gallery in London in 2014.
Former director of Nordnorsk Kunstmuseum, Knut Ljøgodt, is one of the driving forces behind the exhibition at The Met. He already considers the presentation of the romantic landscape painter is a success, after being seen by over 20.000 in the two first weeks alone. The London exhibition of Balke was seen by over 230.000, and got great reviews. 
The current director, Jérémie McGowan, points to the importance of exhibitions like this to the reputation of Norwegian art abroad. - Peder Balke is an exciting artist, and it's great that the museum's work can continue to make a difference.
Peder Balke: Painter of Northern Lights in The Metropolitan Museum of Art consists of 26 works, 17 by Balke himself. The additional works are by his contemporaries, his teacher J.C. Dahl, Thomas Fearnley and August Cappelen. The majority of works are kindly borrowed from private collections in New York (Asbjørn Lunde, Mickey Cartin and The Hearn Family Trust). In addition, the exhibition features two larger versions of Cape North, borrowed from The DNB Savings Bank Foundation and Christen Sveaas. One of the main works, Cape North owned by The Savings Bank Foundation, is part of the permanent collection of Nordnorsk Kunstmuseum.
The National Gallery will print a third edition of the book Paintings of Peder Balke, originally published for the 2014 exhibition.